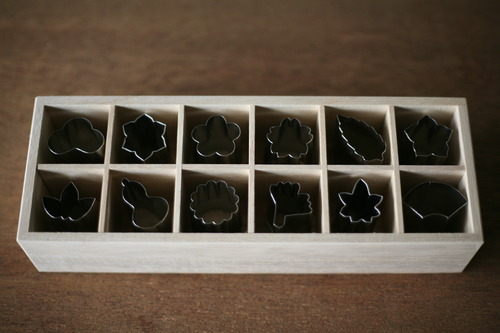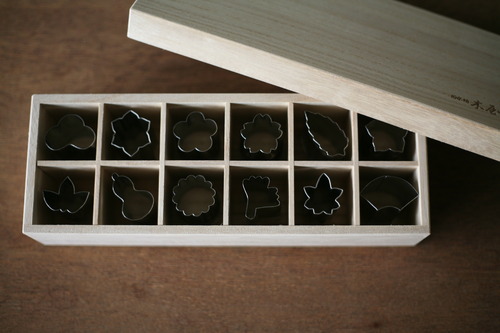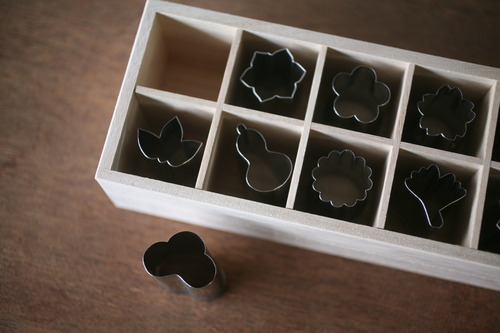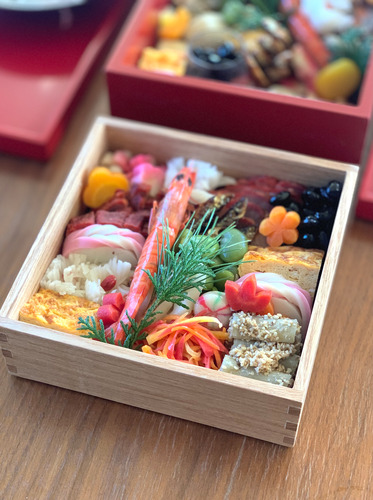 [New Item] Kiya's Set of 12 Seasonal Cutting Dies has been added.
A beautiful, strong, and long-lasting set of cutting dies made by skilled craftsmen. A paulownia box contains molds representing each of the 12 months of the year to match the dishes of the four seasons.
How about using it not only for osechi and ozoni, but also for making your daily lunch?
Pine tree for January, daffodil for February, plum for March, cherry blossom for April, green leave for May, bellflower for June, bamboo for July, gourd for August, chrysanthemum for September, ginkgo for October, autumn leave for November, and folding fan for December.
Kiya's Set of 12 Seasonal Cutting Dies
https://www.shokunin.com/en/kiya/nukigata.html