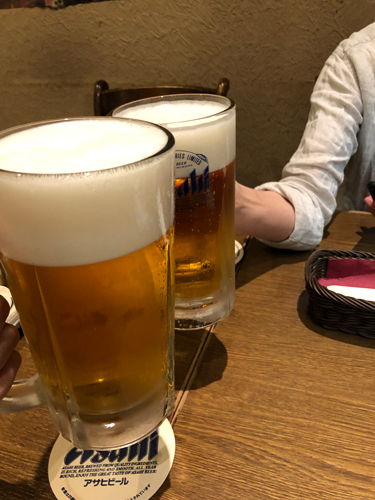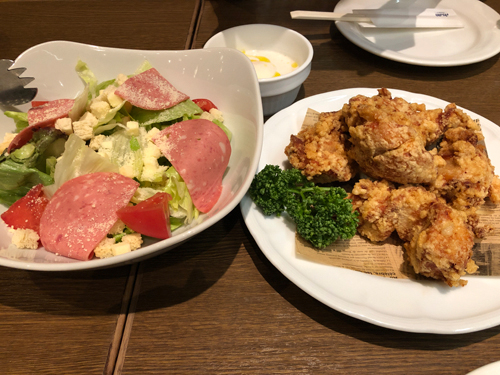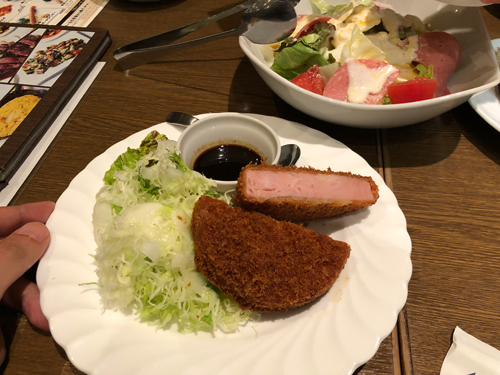 Asahi Beer Restaurant "Super Dry Kyoto" is a stylish restaurant that has long been cherished by the traditional city, Kyoto. It takes about four minutes on foot from Sanjo Station, normally opens every day from 11:30 to 22:00 and the lunch menu is available from 11:30 to 14:00. One of the restaurant's attraction is that they offer fresh beers directly delivered from the representative Japanese beer brand "Asahi Breweries" factory in Suita, Osaka. Moreover, they offer various unique beers as specialty beers, in addition to beers of foreign brands. Menus available here all well-matches the gorgeous taste of beers, especially the fried chickens, which are pickled in the beer restaurant's original sauce and that is extremely juicy and tasty.
The atmosphere it creates is special. The restaurant is composed of three floors and one ground floor, flexibly welcoming various customers. The brick walls surrounding the elegant tables and chairs are stylish and impressive, while it could contain up to 80 people at the same time on the second floor, allowing customers to comfortably hold beer parties. The "Standard Plan" is recommended to whom plans to hold a party here, which costs ¥2,700 and offers six menus per person. If you would like to add an "all-you-can-drink" plan, you may order the ¥1,800 plan for 2 hours in addition.
Asahi Beer Restaurant "Super Dry Kyoto" offers you a whole new experience. Not only are the beers special, but the atmosphere it generates and the various food menus enhance the tastes of the Asahi beers. If you come to Kyoto, we strongly recommend you to visit here and enjoy a happy beer time.
Asahi Beer Restaurant "Super Dry Kyoto"
https://goo.gl/maps/YWtDvCwvHdLUwp9x7
Shokunin.com Sanjo Showroom
https://goo.gl/maps/FnRyx74gPin3fanE6