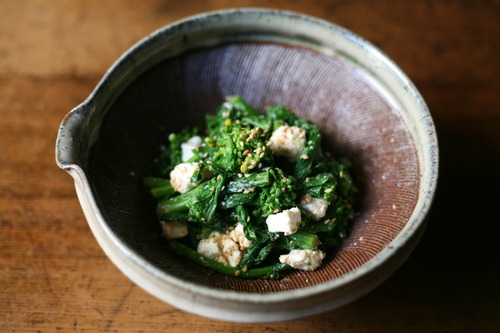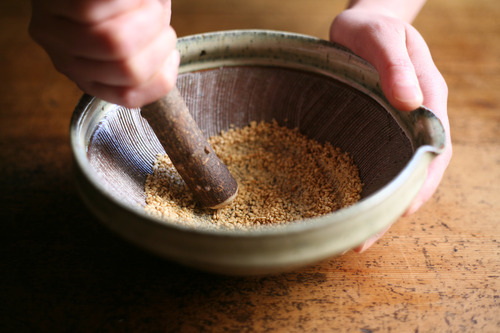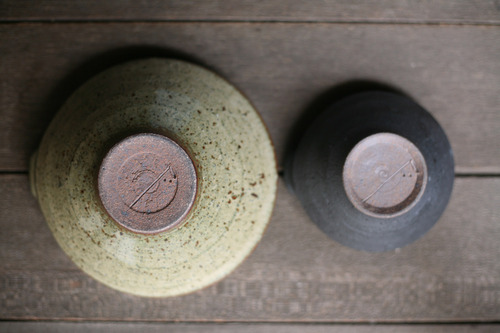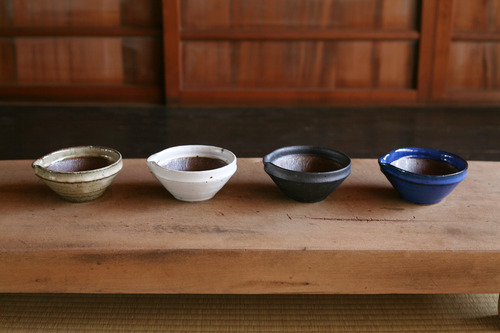 "When peach blossom withered, canola flowers start to bloom."
Japanese family cuisine: Nanohana mixed with sesame and cheese.
Today, we specially added our favorite cheese and soda biscuits. It's a perfectly green and healthy dish for early spring.
"Nanohana" in early spring in Kyoto is what we call canola flower or rape flowers. Along with Sakura, Nanohana also blooms in early spring and brings joy to people.
In fact, rape flowers were cultivated only for ornamental flowers in early Japan, and then gradually been accepted by Japanese people as edible vegetables.
Yamatada Katoen's JUJU mortier Mortar
https://www.shokunin.com/en/yamatada/suribachi.html
Video
https://www.youtube.com/watch?v=vPZob0dn_IA
Recipe
https://oliveoillife.jp/recipe/5589/