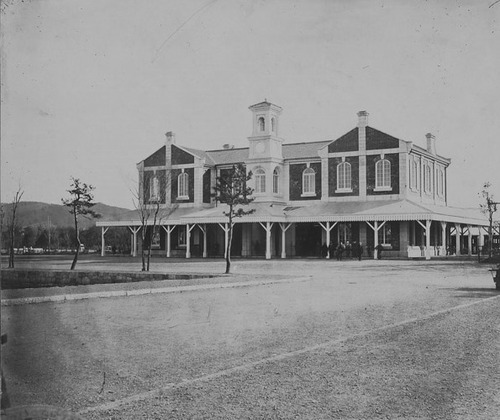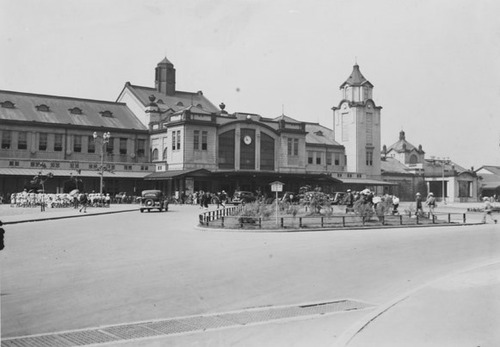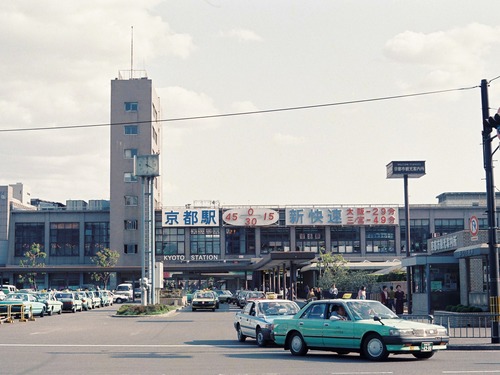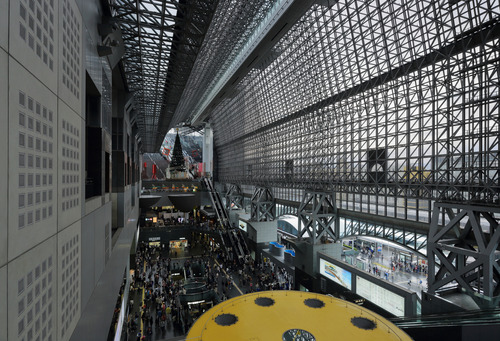 Kyoto Station has been Kyoto's entrance for more than 140 years. Strictly speaking, however, the current Kyoto Station locates 140m south relative to the initial Kyoto Station.
Kyoto Station was reformed three times, and the past architectures reflect the different eras and the transition in Kyoto's culture.
The oldest Kyoto Station was a smart, brickwork building that surprised many of Kyoto's citizens at that time. Kyoto Station turned itself into an all-cypress building that resembled Renaissance architecture. The third generation was then a modern building constructed with reinforced concrete.
At last, the current Kyoto Station is an architecture designed by the widely-known architect, Hiroshi Hara, who has built based on the concept of "a gate to a historical city." The architecture resembles the continuous cityscape of Kyoto and the grid-shaped roads typical to the city.
Kyoto Station, where locates many souvenir shops, restaurants, and many other entertainment facilities, isn't just a general train station, however, it is a historical and modern space that is recommendable to visit.
*Photos are from Wikipedia.
https://ja.wikipedia.org/wiki/%E4%BA%AC%E9%83%BD%E9%A7%85