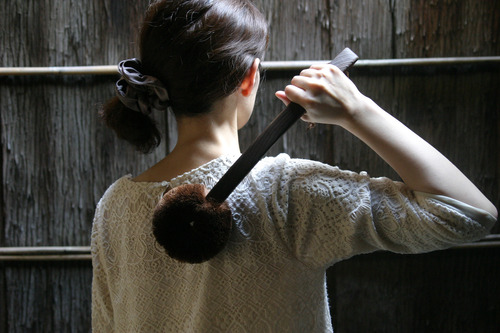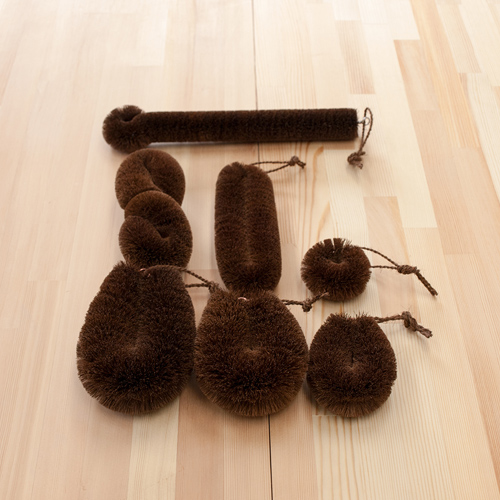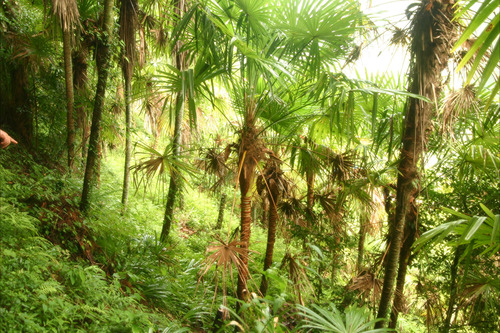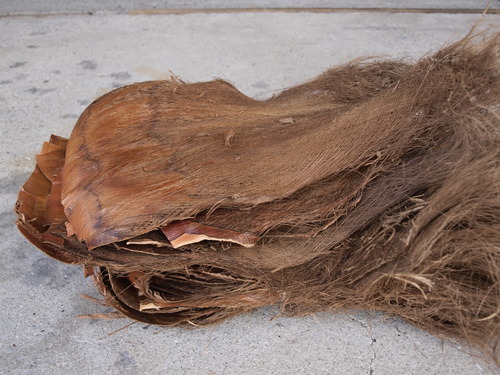 [Takada Kozo Shoten's Scrubbing Brush]
From the collection to the production of hemp palm, all procedures carried out at Wakayama Prefecture. What are the three merits of using a 100%-domestically-produced scrubbing brush?
1. As the brushes utilize carefully chosen hemp palm, that is soft and fine in texture, any dirt can effortlessly be removed without damaging frying pans and pots.
2. Since all procedures, from the collection to the production of hemp palm, are conducted under control of Takada Kozo Shoten, products are safe without any chemicals being used.
3. Scrubbing brushes made of hemp palm are soft and flexible compared to normal palm scrubbing brushes, and they could be used to wash body and head as well. All staff at Takada Kozo Shoten are washing their body and head using this scrubbing brush.
This scrubbing brush can be used for several years. It is something that we use on a daily basis, and that is especially why we recommend this topmost, 100%-domestically-produced scrubbing brush for the health of your family and your pot.
[Regarding the Hemp Palm Made in Kishu]
A long time ago, hemp palm has been an important product in Kishu (Wakayama Prefecture). Many people collected hemp palm, carried them on their back, and sold them to others, and hemp palm was so cherished that there existed bandits who used to target the sales obtained by those people while they were heading back home.
Today, however, hemp palm made in Kishu is no more collected. Demands for Kishu-made hemp palm has decreased in recent times, as low price substitutes are now imported from abroad, and there are few palm mountains that are maintained. Moreover, there are only a few craftsmen who collect hemp palm. Thus, Kishu-made hemp palm is now considered extremely rare.
Takada Kozo Shoten's Scrubbing Brush carefully utilizes only 15% of the rare hemp palm skin, as to produce an ultimate touch. Please experience the high-quality, artistic touch created by scrubbing brush craftsmen.
https://www.shokunin.com/en/kozo/tawashi.html