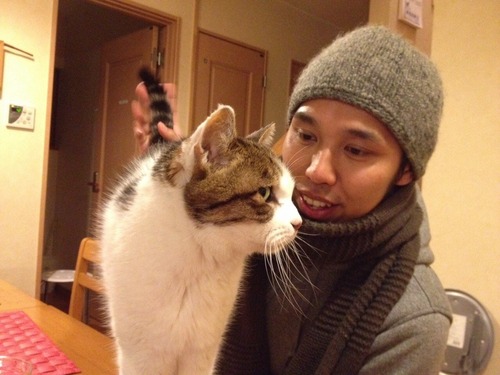 In the 2010s, Japan experienced a cat boom, triggered by the introduction of the calico cat, Tama, who gained fame for being a station master and operating officer at Kishi Station, Wakayama Prefecture. Sales gained solely by Tama approximated 1.1 billion yen, while other cat-related goods reached two trillion yen.
Household cat increased from 300 hundred thousand to ten million from 2012 to 2016, and mass media began referring to the phenomena as "Nekonomics ('Neko' means cat)" associated with Prime Minister Abe's 'Abenomics.'
February 22nd is set to be the "Cat's Day," while a "Cat License" can be acquired once one passes a licensing examination related to knowledge about the cat. Cat cafe can now be founded in various cities and has been an attraction popular among foreign visitors as well.
Once you visit Japan, you may want to interact with cats and feel the Japanese love towards cats.