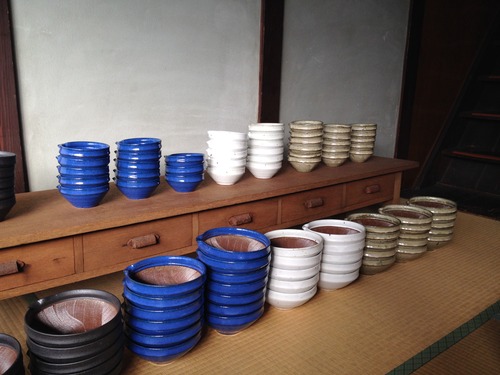 [Restocked] Yamatada Katoen's JUJU mortier Mortar
Yamatada Katoen, which has been making pottery such as mortar and grater for generations since 1794 in the historical pottery producing area. Mino is can be traced back to the middle of the Heian period. It is a mortar made by Mr. Tomoya Kato who is its seventh owner.
As customers asked him to make a "left-handed mortar," he tried every trial and continued pursuing a beautifully balanced appearance even more firmly wearing a comb, regardless of which direction we turn right or left.
And, it was completed over 9 years, this mortar of "ripple comb" (Hamon Kushime) by five combs of straight lines and curved lines.
While looking at the beauty of appearance, you can slide smoothly without choosing your handedness, even if you do not put on your strength. Because it can slide firmly without missing frictional force, it is recommended for those who are left-handed, as well as for women and older people.
https://www.shokunin.com/en/yamatada/suribachi.html