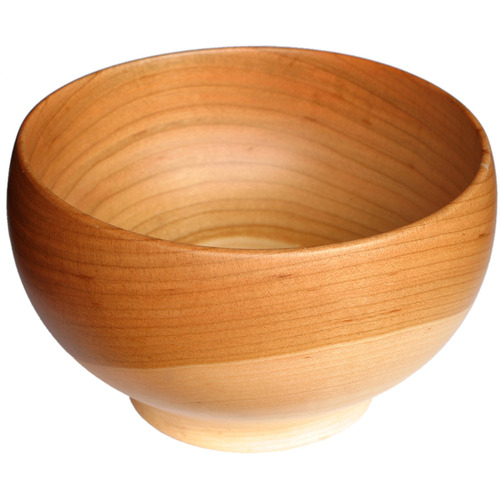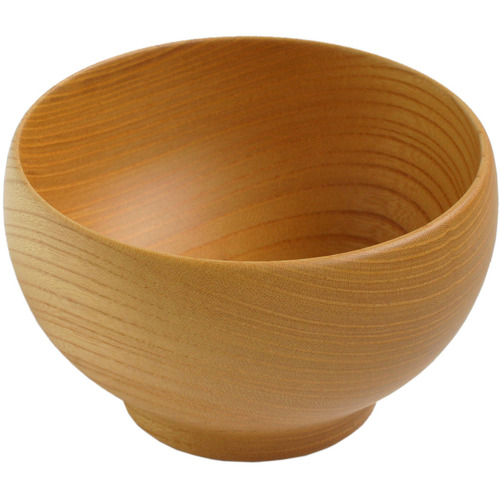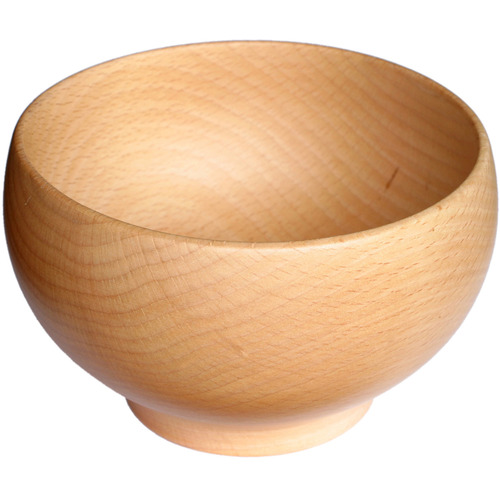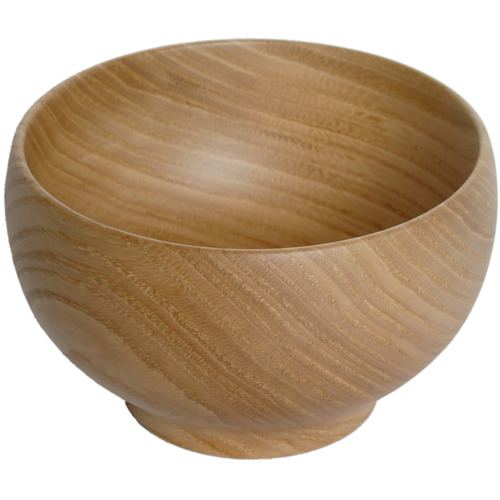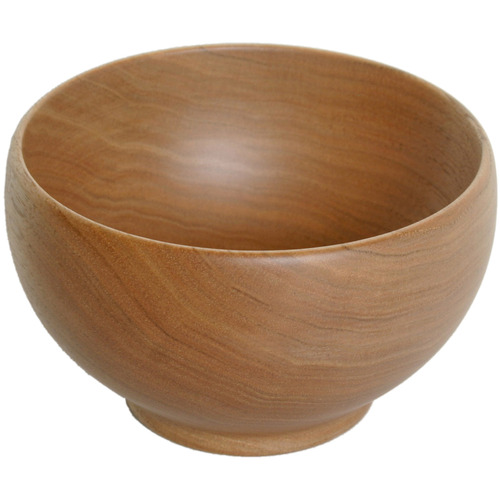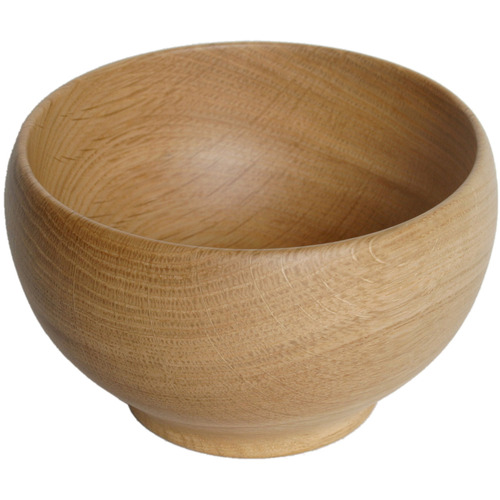 [Heartwarming Tableware]
It is a wooden bowl, beautifully rounded and calming down the dining table.
The producer of these wooden bowls is Sonobe Sangyo, who manufactures based on "Odawara Wooden Products," which is a local industry in Odawara, Kanagawa Prefecture.
Each wooden bowl takes several months to complete, and craftsmen of Sonobe Sangyo go through the entire procedure of selecting the wood, drying the wood, forming using potter's wheel, and finishing with paint.
As it is made of wood, one of its features is the soft-touch that the lip of these bowls has. Another characteristic is that the bowls match with any kind of dish, whether it is a western or an eastern dish.
The Meibokuwan series is a longtime seller, which received the Good Design Award in 1996 and has been supported for more than 20 years.
Cherry:
Cherry, beloved by Japanese. The fine and shiny qualities of the material are some of the characteristics of cherry. While the material is also strong, and thus, the cherry bowl is also solid.
Zelkova:
Zelkova, a precious wood familiar to Japanese. Its hard, strong, and reliable qualities are some of the material's characteristics. Traditional vessels, such as bowls and trays have frequently used zelkova as their material, making use of its features. It is a material suitable for making bowls.
Beech:
A beech tree grows naturally in various places around Japan since ancient times. Dressed in fresh green leaves during summer and bears acorns during fall. The vessel made of a beech tree, which is characterized by its white, refreshing bark, appears simple and feels natural.
Chestnut:
A chestnut tree has been deeply related to the lifestyle of the Japanese since ancient times. As it is heavy, hard, and sticky, resistant to water, it truly plays a thankless but vital role in Japanese society. Solid beams, pillars, and railroad ties are all made of chestnut trees. It produces a very enjoyable grain that appears in cream color, just like the chestnuts, which surely looks tasty.
Walnut:
Japanese walnut appears a little more simple compared to the walnut tree used for western furniture. The deep and unique color, dimly purplish and smokey in appearance, produces a very elegant and refined impression in contrast to precise, lustrous grain with shades.
Oak:
Oak has been used as materials for furniture and casks for liquor in the West. Japanese oaks are characterized by their solid and heavy material. It perfectly plays its role even as a vessel on top of the dining table. If cherry is feminine, Japanese oak may be masculine.
Sonobe Sangyo's Meibokuwan
https://www.shokunin.com/en/sonobe/wan.html