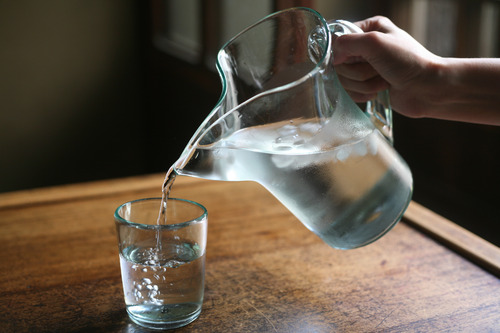 [Okuhara Glass's Pelican Pitcher]
Pelican Pitcher is made of recycled glass, which constitutes of window glasses that have already completed their function. The light lime color unique to window glasses provides users with a sense of coolness.
It can be used for water, juice, barley tea, and sangria. Its spout similar to the beak of a pelican stops the ices inside the pitcher. The pitcher, with its powerful personality, would surely play an active part in parties as well.
https://www.shokunin.com/en/okuhara/pelican.html