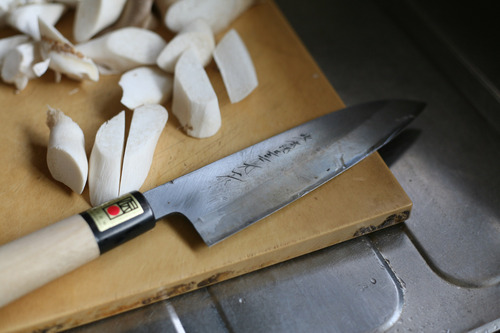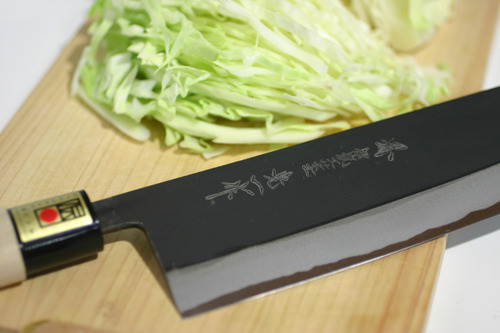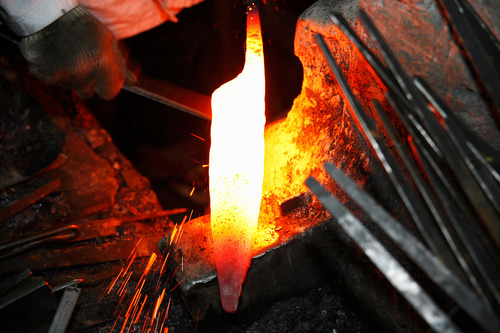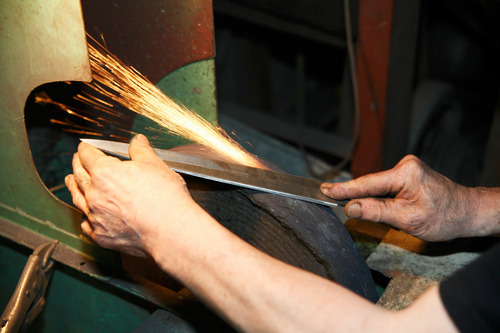 [What is Sakai Knife?]
Sakai Knife which is a traditional craft in Osaka prefecture which has more than 600-year history.
Production areas of knives are scattered throughout Japan, and their nature and types vary according to the place of production.
Sakai Knife is very famous for its cutting tools that are mainly used by professionals such as chefs. Their share accounts for nearly 90% of the whole country.
Cuisine requires both taste and beauty in appearance. Sakai Knife continues to evolve every day in order to meet the demands.
Mr. Morimoto was awarded as "Skillful Craftsman of Naniwa" by the Osaka Prefecture and as "Contemporary Skillful Craftsman" by the Japanese government.
https://www.shokunin.com/en/morimoto/bunka.html
(Bunka Knife)
https://www.shokunin.com/en/morimoto/nakiri.html
(Nakiri Knife)