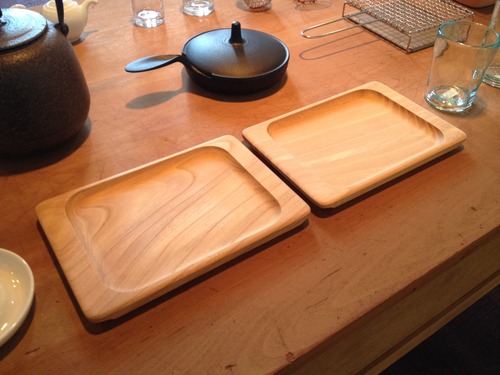 [New Item]
Today, Moyai Kogei's bread plates, made of zelkova, have arrived and we have started the pre-sale of the products at our showrooms. The non-coated bread plates made of plain wood are manufactured by Watanabe Mokkogei in Toyama Prefecture.
Moyai Kogei in Kamakura City is a respectable Mingei shop who has also supervised the book, "Mingei no Kyokasho". Since we have visited Moyai Kogei in 2015, we have been largely influenced by their appearance and their numerous, carefully-selected vessels.
On this occasion, our dream to sell Moyai Kogei's original bread plates has finally come true. Please, by all means, take a look at the products at our showrooms.
https://www.shokunin.com/jp/showroom/sanjo.html
(Sanjo Showroom)
https://www.shokunin.com/jp/showroom/imadegawa.html
(Imadegawa Showroom)