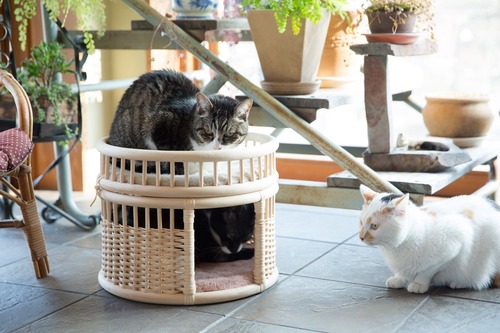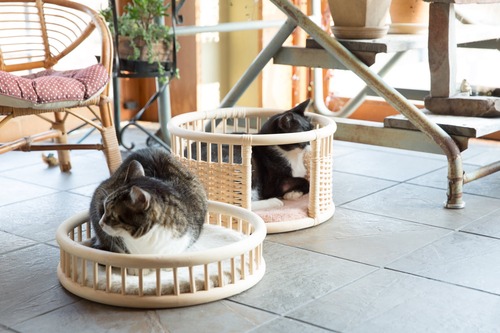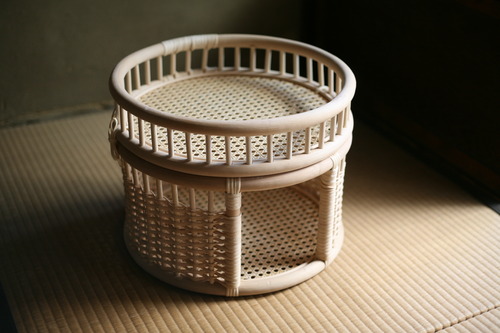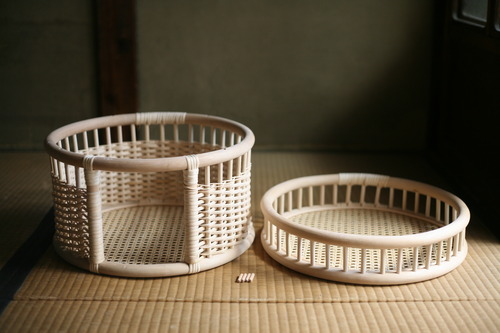 [New Item] Tsuruya Shoten's Cat House "nejiro" has been added.
Light, strong, and gentle rattan products are gentle on cats, and the texture of Tsuruya Shoten that has been observing Japanese life fits into your home's discerning interior.
The entrance is made to be 13cm tall to suit a cat's habit of entering narrow places. While it is designed to comfort cats to its fullest extent, it is also made to please the owners as they could look inside through the gaps.
Cats could relax inside as the house could be fixed with joggles and leather straps. Received the Yamagata Excellent Design Award 2019.
https://www.shokunin.com/en/tsuruya/neko.html