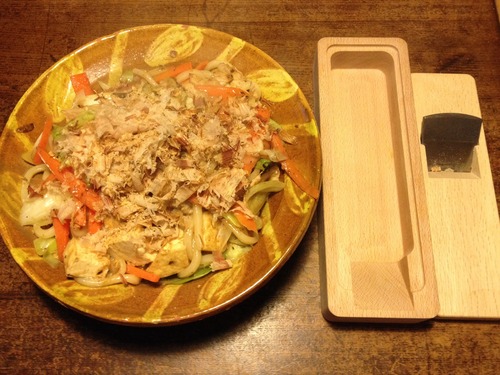 [Daiya's Sharpener for Dried Bonito]
Sanjo in Niigata Prefecture is known as the town of craftsmanship. As Daiya carefully completes the plane iron, sharp edged planes are being made.
The box is made of beech, a bright and airy material often used in Scandinavian furniture. The box made by scraping out a solid wood, has no seams and has a smooth texture. It has a compact and beautiful shape, which even feels comfortable when placed on a table.
Daiya suggests a completely new way of using the sharpener: to place it on a table, sharpen as much as necessary, and sprinkle right then.
https://www.shokunin.com/en/daiya/